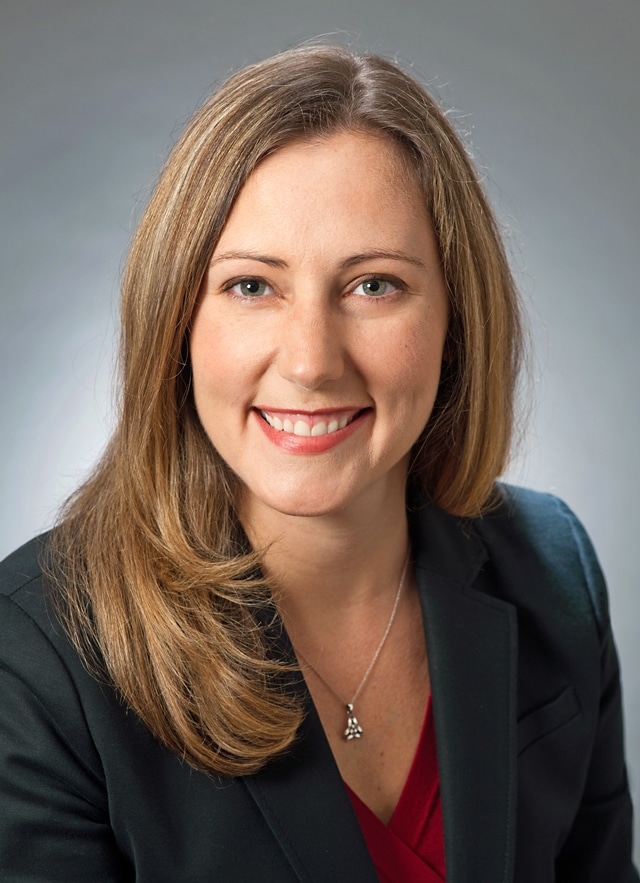 Dr. Michelle M. Roeser pursued her undergraduate education in Pre-Professional Studies and Anthropology at the University of Notre Dame and was awarded a Bachelor of Science with Cum Laude distinction in 2001. She earned her Doctor of Medicine degree at Georgetown University School of Medicine in Washington, DC in 2005. She completed Otolaryngology-Head and Neck Surgery training at the Mayo Clinic in Rochester, MN where she trained extensively in a variety of procedures including head and neck oncology, otology, pediatrics, rhinology, laryngology, and facial plastic surgery. Her research work has been presented at national meetings and published in leading medical journals.
Dr. Roeser is Board Certified in Otolaryngology. She is a fellow and active member of the American Academy of Otolaryngology – Head and Neck Surgery and is a member of several committees. She is also active in national health care politics as an advocate for the specialty and her patients. She is eager to participate in medical education and teaching medical students and residents.
Since joining the practice in 2010, she has become active in the local medical community. She contributes ENT care to the patients of the Fairfax Hospital for Children Craniofacial Program. She was elected president of the Washington Metropolitan Otolaryngology Society for 2014-2015.
Her interests include adult and pediatric general otolaryngology, facial plastic surgery (both reconstructive and cosmetic procedures), treatment of nasal and sinus disease, allergy, and disorders of the ear and hearing. She enjoys activities including cooking, hiking, running and yoga. She especially enjoys travel, and in 2009 visited Nanning, China as part of a medical humanitarian mission focusing on pediatric facial deformities.
Dr. Roeser practices at the following locations:
Arlington
Springfield