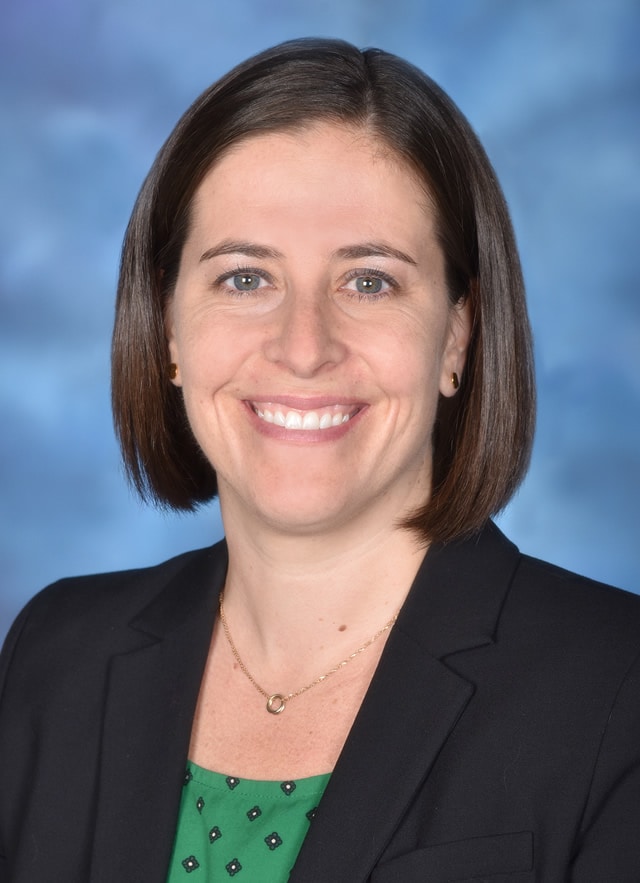 Dr. Ashley O'Reilly graduated Magna Cum Laude from Carleton College in 2003 with a degree in Biology and a minor in Biochemistry. She earned her Doctor of Medicine degree at Georgetown University in Washington, DC in 2009. Dr. O'Reilly went on to complete her Otolaryngology-Head and Neck Surgery training at the Mayo Clinic in Rochester, MN. While at Mayo, she served as the resident representative on the Otolaryngology Education Committee. Her research work has been presented at national meetings and published in leading medical journals. She is Board Certified in Otolaryngology and is a fellow of the American Academy of Otolaryngology – Head and Neck Surgery. She serves on the Board for the Virginia Society of Otolaryngology.
Dr. O'Reilly's professional expertise includes adult and pediatric general otolaryngology, head and neck surgery, disorders of the salivary glands, and endoscopic nasal and sinus surgery.
Dr. O'Reilly is an avid runner, having completed 13 marathons. She spent part of her childhood in Europe, and more recently lived in Southeast Asia for 6 months, both of which helped kindle her deep love of travel. She enjoys spending time with her husband and two daughters.
Dr. O'Reilly practices at the following locations:
Arlington
Springfield